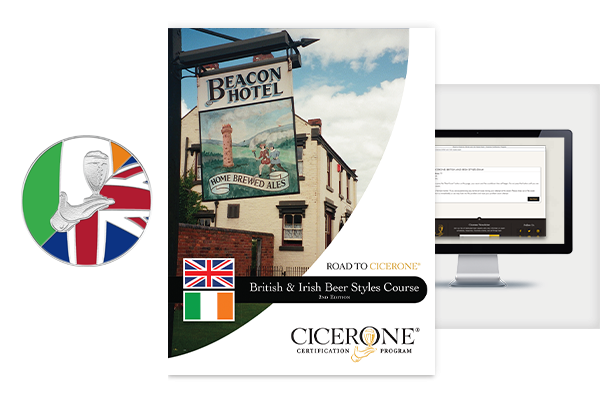 Road to Cicerone: British and Irish Beer Styles Course
This online, self-paced course presents a comprehensive view of British and Irish beer culture, styles, and their history in a mobile-friendly format.
Choose just the online course to receive instant access and save on shipping. Or, while supplies last, you can choose the Online Course w/Coursebook option and we'll also include a copy of the physical coursebook with your purchase—you only pay shipping ($9.95 in the US / $24.95 internationally). Once the coursebooks are gone, they're gone!