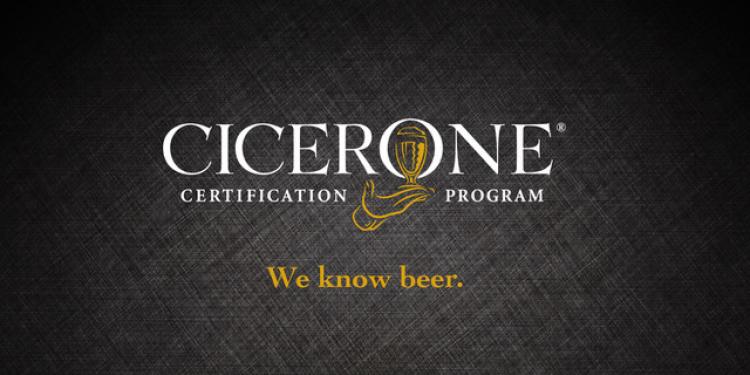 ---
Canadian Brewing Awards National Beer Scholars Announced
---
National Beer Scholars Announced
Canadian Brewing Awards and Cicerone® Certification Program Award National Beer Scholarship 
FOR IMMEDIATE RELEASE
Contact: John Scholl
john@cicerone.org /+1 773-549-4800
(September 17, 2018 – Chicago) Explaining the nuances of beer just became easier for fifteen Canadian beer professionals who were awarded scholarships from the Cicerone® Certification Program and the Canadian Brewing Awards this month.  
Twelve Canadians from Newfoundland to Nunavut were awarded a BeerSavvy scholarship, allowing them to take an eLearning course on the essentials of beer styles, flavour, and service. The scholarship additionally allows the candidates to write the online Certified Beer Server exam to gain credentials at the first level of the Cicerone Certification Program.
Heather Gillespie, who works in sponsorship for Yukon Brewing in White Horse, YT says, "I have the passion, but I don't yet have the know-how." She is confident the Certified Beer Server accreditation will help demonstrate her knowledge to licensees.  
The National Beer Scholarship Program also awarded three Canadians with a study package for the Certified Cicerone® designation. The study package includes a suite of Road to Cicerone® coursebooks and specialist exams. These went to a Joe Hamill, a farmer and craft maltster in Red Deer, AB; Kyle Mulligan, head brewer at Sleeping Giant Brewing in Thunder Bay, ON; and Alexandra Yip-Choy, social media and marketing assistant at Parallel 49 Brewing Company in Vancouver, BC. 
The scholarship will raise the bar for beer service across the country. "We do not currently have a Certified Cicerone® within an 8-hour drive of Thunder Bay," says scholarship awardee Kyle Mulligan, "passing the exam would bring a resource to my community that is much needed." 
The Cicerone program is built around a series of four professional certification exams starting with Certified Beer Server and ending with the top-level Master Cicerone®.
With roots in the American craft beer movement and in-depth coverage of classic European beer culture, the Cicerone program has become the global standard for assessing beer professionals since its launch in 2008.
For more information on certifications and study aids, please visit www.cicerone.org
National Beer Scholarship Recipients: 
Shaun Kilby, Assistant Brewer, Trading Post Brewing, British Columbia
Shivani Mukerji, Trade Marketing Manager, Great Western Brewing, Alberta
Jen Muscoby, Taproom Manager, Rebellion Brewing Co., Saskatchewan
Adam Olson, CFO/co-owner, Torque Brewing, Manitoba  
Jeff Mitchell, Store Manager, Brown's Your Independent Grocer, Ontario  
Alexander Wilson, Taproom & Events Manager, Microbrasserie 4 Origines, Quebec
Rebecca Atkinson, Founder & Owner, Sober Island Brewing Company, Nova Scotia    
Isaac MacIntyre, Business Development Officer, Copper Bottom Brewing, Prince Edward Island
Danielle Lethbridge, Taproom & Events Manager, Port Rexton Brewing Co., Newfoundland
Erik Pigeon, Head Brewer, Nunavut Brewing Co., Nunavut 
Heather Gillespie, Accounts and Sponsorship, Yukon Brewing, White Horse, Yukon 
Brian Eckersley, Bar Manager, NWT Brewing Co/Woodyard Brewehouse and Eatery, Northwest Territories
Certified Cicerone Scholarship Recipients:
Alexandra Yip-Choy, Social Media & Marketing Assistant at Parallel 49 Brewing Company, BC
Kyle Mulligan, Brewer, Sleeping Giant Brewing Co., Ontario
Joe Hamill, Head Maltster & Farmer, Red Shed Malting, Alberta
# # #
ABOUT THE CICERONE CERTIFICATION PROGRAM
Launched in 2008 by brewer, author, and beer educator Ray Daniels, the Cicerone Certification Program seeks to ensure that consumers receive the best quality beer at every service occasion. To facilitate this, those who sell and serve beer are encouraged to acquire knowledge in five areas: 1) Keeping and Serving Beer, 2) Beer Styles, 3) Beer Flavor and Evaluation, 4) Beer Ingredients and Brewing Processes, and 5) Pairing Beer with Food.
The Cicerone Certification Program certifies beer professionals at four levels:
1.Certified Beer Server
2.Certified Cicerone®
3.Advanced Cicerone®
4.Master Cicerone®
To date, more than 100,000 individuals worldwide have been certified through the program. 
For more information on "What is a Cicerone?" visit: http://cicerone.org/about
MEDIA STYLE GUIDE 
Trademarks
The Cicerone Certification Program holds trademarks on use of the word "Cicerone" as it pertains to beer, beer service, beer education, and beer events in the United States and 43 additional jurisdictions including Canada, Australia, the European Union, and much of Latin America and Asia. The trademarks include the word "Cicerone®" and the titles "Certified Cicerone®," "Advanced Cicerone®," and "Master Cicerone®." 
As a result, in anything beer related, no one should be called a "Cicerone" unless they have earned one of the trademarked titles. 
Usage
The Cicerone titles (Certified Cicerone®, Advanced Cicerone®, Master Cicerone®), are both trademarks and the proper name of a specific title. They should only appear in association with the name of an individual who has earned the appropriate certification. Both words of the title should be capitalized. (The AP StyleBook says that trademarks should be capitalized in all uses.) 
Those who hold the first level certification awarded by the Cicerone Certification Program are referred to as "Certified Beer Severs" and not "Cicerones."
You may wish to include this trademark notice at the end of any publications: Master Cicerone®, Advanced Cicerone®, Certified Cicerone®, and Cicerone® are trademarks of the Cicerone Certification Program, a Chicago-based beer education and certification organization.
For more information, visit: https://www.cicerone.org/titles-trademarks-proper-use
# # #