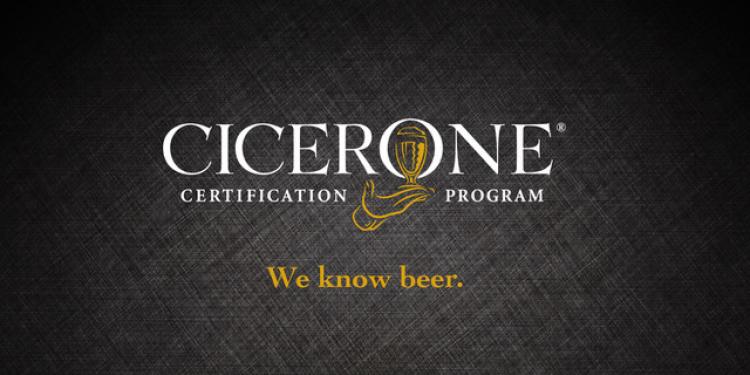 ---
Canadian National Beer Scholars Announced
---
Cicerone Certification Program National Beer Scholars Announced 
Becoming a beer expert just got easier for 15 Canadians
FOR IMMEDIATE RELEASE 
September 24, 2019 CHICAGO 
Contact: John Scholl 
john@cicerone.org / 773-549-4800 
Explaining the difference between a stout and a schwarzbier just got easier for 15 Canadian beer professionals who were just awarded scholarships through the Cicerone® Certification Program and the Canadian Brewing Awards' Second Annual National Beer Scholarship.  
The scholarships help Canadians begin their beer journey with Cicerone—a global certification program that puts beer professionals to the test. 
Over 100 applicants who serve or brew beer for a living applied for the scholarship, but just 15 people were selected based on their passion and dedication to beer. Twelve of the recipients, one from each province and territory, were awarded with BeerSavvy® Online, an eLearning course that prepares them to write their Certified Beer Server Exam. 
"Training through the Cicerone Certification Program helps bring an air of confidence to not only my customers, but to myself," says Daniel Hendricken, a Sales Representative at PEI Brewing Company. "Becoming a Certified Beer Server is the first step to showing a commitment and sense of appreciation for what we love, beer. Plus, I really want the pin."
Three Canadian beer professionals were awarded a study package to prep them for the Certified Cicerone® exam—a rigorous five-hour test involving blind tastings, demonstrations, and essays. 
"With the growing industry in Newfoundland, I see being one of the people with legitimate credentials in beer as a huge opportunity to take our industry to the next level by educating consumers, industry members, and the general public," says Nicole Evans, Operations and Communications Manager, Port Rexton Brewing Company in Newfoundland.
Provincial scholarship winners were chosen by their provincial brewing associations and national winners were chosen by the Canadian Craft Brewers Association.
The Cicerone Certification Program is built around a series of four professional certification exams starting with Certified Beer Server and ending with the top-level Master Cicerone. The Cicerone program has become the global standard for assessing beer professionals since its launch in 2008, with over 120,000 people having achieved certification.
Certified Beer Server Recipients
Terra Barrett, Beer Server/Retail Sales Associate, Port Rexton Brewing Company, Newfoundland and Labrador
Jeanette Bell, Product Advisor, Alcool NB Liquor, New Brunswick
Kate Byblow, Taproom Manager, Pile O' Bones Brewing Company, Saskatchewan 
Paul Clerkin, VP Marketing & Taproom Manager, Stone Angel Brewing Co., Manitoba
Heidi Haines, Taproom Manager, Schoolhouse Brewery, Nova Scotia
Daniel Hendricken, Sales Rep, PEI Brewing Company, Prince Edward Island
Lisa Krocker, Taproom Manager, Zero Issue Brewing, Alberta
Émilie Leclerc, Journalist & Actress, Quebec
Makisha Page, Tasting Room Ambassador, Winterlong Brewery, Yukon
Gabil Paradis, Manager/Supervisor, Woodyard/NWT Brewing Company, Northwest Territories
Bethany Smith, Brand Ambassador & Sales, Craft & Compass, British Columbia
Adam Wilson, Sales Representative, Beau's All Natural Brewing, Ontario
Certified Cicerone Recipients 
Nicole Evans, Operations and Communications Manager, Port Rexton Brewing Company, Newfoundland and Labrador
Katrina Farrell, Sales Representative, Trans Canada Brewing Company, Manitoba
Trish Yee, Quality Control Manager, Brunswick Bierworks, Ontario
###
MEDIA STYLE GUIDE 
Trademarks
The Cicerone Certification Program holds trademarks on use of the word "Cicerone" as it pertains to beer, beer service, beer education, and beer events in the United States and 43 additional jurisdictions including Canada, Australia, the European Union, and much of Latin America and Asia. The trademarks include the word "Cicerone®" and the titles "Certified Cicerone®," "Advanced Cicerone®," and "Master Cicerone®." 
As a result, in anything beer related, no one should be called a "Cicerone" unless they have earned one of the trademarked titles. 
Usage
The Cicerone titles (Certified Cicerone®, Advanced Cicerone®, Master Cicerone®), are both trademarks and the proper name of a specific title. They should only appear in association with the name of an individual who has earned the appropriate certification. Both words of the title should be capitalized. (The AP StyleBook says that trademarks should be capitalized in all uses.) 
Those who hold the first level certification awarded by the Cicerone Certification Program are referred to as "Certified Beer Severs" and not "Cicerones."
You may wish to include this trademark notice at the end of any publications: Master Cicerone®, Advanced Cicerone®, Certified Cicerone®, and Cicerone® are trademarks of the Cicerone Certification Program, a Chicago-based beer education and certification organization.
For more information, visit: https://www.cicerone.org/titles-trademarks-proper-use
# # #