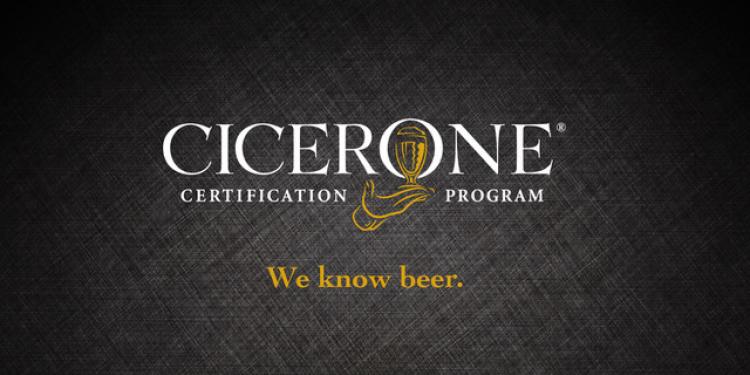 ---
Cicerone® Certification Program Launches CBS Exam in Korean
---
Cicerone® Certification Program Launches Exam in Korean
First Level Certified Beer Server Exam Adapted for Korea
 
(September 6, 2017 – Chicago) Today, the US-based Cicerone Certification Program announced the launch of its Certified Beer Server exam in Korean. The translation of this exam makes professional beer certification directly available to a quickly emerging beer market in the Korean peninsula. The new version allows Korean speakers to join more than 85,000 beer professionals worldwide who have already earned the Certified Beer Server title.
 
The Cicerone Certification Program wants to expand quality beer service and have an option for non-English speaking Koreans who wish to receive their certification with this translated Certified Beer Server exam. Currently, Korea is home to 13 Certified Cicerones and more than 120 Certified Beer Servers, all of whom passed the exams in English. The first Certified Cicerone exam held in Korea in April 2016 resulted in four passing individuals. The Korean translation of the Certified Beer Server exam will open the door for future Certified Cicerone candidates in Korea.
 
"Because of support for the Cicerone program in Korea, we conducted the first Asian Certified Cicerone exam there in 2016," said Ray Daniels, Founder and Director of the Cicerone Certification Program. "We continue our progress in the region with this introduction of the Certified Beer Sever exam in Korean."
 
September marks the rollout of a Korean translation of the Certified Beer Server exam with a translated version of the first-level syllabus to follow in upcoming weeks.
 
To access the Korean exam, visit https://www.cicerone.org/int-en/products/certified-beer-server-exam.
 
The Cicerone Certification Program is built around a series of four professional certification exams starting with Certified Beer Server and ending with the top level Master Cicerone.
 
With roots in the American craft beer movement and in-depth coverage of classic European beer culture, the Cicerone program has become the global standard for assessing beer professionals since its launch in 2008.
# # #
ABOUT THE CICERONE CERTIFICATION PROGRAM
Founded in 2007 by brewer, author, and beer educator Ray Daniels, the Cicerone Certification Program seeks to ensure that consumers receive the best quality beer at every service occasion. To facilitate this, those who sell and serve beer are encouraged to acquire knowledge in five areas: 1) Keeping and Serving Beer, 2) Beer Styles, 3) Beer Flavor and Evaluation, 4) Beer Ingredients and Brewing Processes, and 5) Pairing Beer with Food.
The Cicerone Certification Program certifies beer professionals at four levels:
Certified Beer Server
Certified Cicerone®
Advanced Cicerone™
Master Cicerone®
To date, more than 85,000 individuals have been certified through the program. 
 
For more information on "What is a Cicerone?" visit: http://cicerone.org/about
MEDIA STYLE GUIDE 
The trademarks, certification marks, service marks, and logos for the Cicerone® programs were created by and are valuable assets of Caduceus Communications, Inc. (also known as the Craft Beer Institute), which is responsible for maintaining and administering the examination programs. In order to preserve and enhance their value, they must be used properly.
The Cicerone Certification Program holds a trademark on use of the word "Cicerone" as it pertains to beer, beer service, beer education and beer events. The titles "Certified Cicerone®" and "Master Cicerone®" are also registered trademarks of the Cicerone Certification Program.
It is not appropriate to refer to an individual simply as a "Cicerone."  The titles "Certified Cicerone®" and "Master Cicerone®" should always appear in association with the name of an individual who has earned the appropriate certification.
Please follow your publication's guidelines for appropriate use of registered trademarks or refer to the AP StyleBook. Always distinguish trademarks from surrounding text by capitalizing each word or writing in all capital letters.
Master Cicerone®, Certified Cicerone®, and Cicerone® Certification Program are trademarks of the Craft Beer Institute, a Chicago-based beer and brewing education organization.                       
For more information, visit: https://www.cicerone.org/titles-trademarks-proper-use
# # #