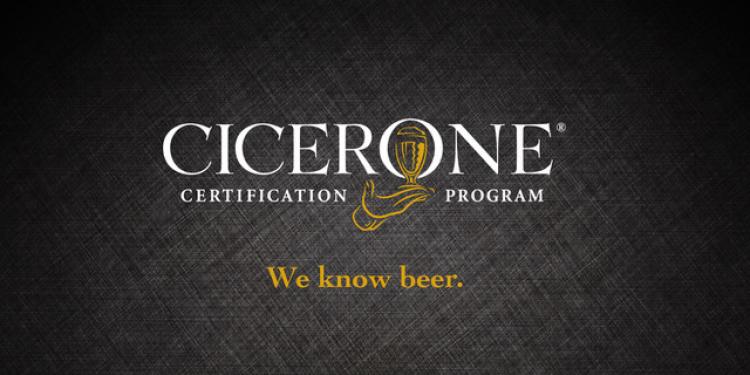 ---
Inaugural Beer Clean Glass Day
---
Inaugural Beer Clean Glass Day
Celebrate proper beer service on April 27th, 2019
FOR IMMEDIATE RELEASE
Contact: John Scholl
john@cicerone.org /+1 773-549-4800
(April 4, 2019 – Chicago) Celebrate exemplary beer service on the 4th Saturday of April by raising a pint of your favorite beer - in a properly cleaned glass that is! Led by the Cicerone® Certification Program, Beer Clean Glass Day raises awareness about appropriate service standards and lets you thank those bars, restaurants, and breweries who maintain them. 
To participate, tag #BeerCleanGlass in photos of beautifully poured beer across social media on April 27th, 2019. The Cicerone Program will be sharing and retweeting their favorite photos throughout the day.  
Why celebrate clean glassware? Because a beer clean glass leads to beautifully presented beer. When a beer looks good, you start enjoying it even before the first sip. Glasses that aren't beer clean result in beer that looks flat, lifeless, and unappetizing. 
"To get a beautifully poured beer you have to have a beer clean glass," said John Scholl, Marketing Manager for Cicerone. "Even though many establishments have suitable cleaning procedures and sanitized glassware, it doesn't mean that it's truly beer clean glassware. Guests are rewarded when they visit a business that puts in extra effort to their beer program."
Leading up to April 27th, the Cicerone Program plans to share articles about proper pouring, cleaning, and infographics to educate drinkers about what to look for in beer clean glass. Beer drinkers should share their photos that fit the standards of #BeerCleanGlass on April 27th to show the elevated experience of proper service. 
To learn more about beer clean glasses, please visit: https://www.cicerone.org/sites/default/files/pdfs/CleanGlass-web.pdf
###
ABOUT THE CICERONE CERTIFICATION PROGRAM
Launched in 2008 by brewer, author, and beer educator Ray Daniels, the Cicerone Certification Program seeks to ensure that consumers receive the best quality beer at every service occasion. To facilitate this, those who sell and serve beer are encouraged to acquire knowledge in five areas: 1) Keeping and Serving Beer, 2) Beer Styles, 3) Beer Flavor and Evaluation, 4) Beer Ingredients and Brewing Processes, and 5) Pairing Beer with Food.
The Cicerone Certification Program certifies beer professionals at four levels:
Certified Beer Server
Certified Cicerone®
Advanced Cicerone®
Master Cicerone®
To date, more than 100,000 individuals worldwide have been certified through the program. 
For more information on "What is a Cicerone?" visit: http://cicerone.org/about
MEDIA STYLE GUIDE 
Trademarks
The Cicerone Certification Program holds trademarks on use of the word "Cicerone" as it pertains to beer, beer service, beer education, and beer events in the United States and 43 additional jurisdictions including Canada, Australia, the European Union, and much of Latin America and Asia. The trademarks include the word "Cicerone®" and the titles "Certified Cicerone®," "Advanced Cicerone®," and "Master Cicerone®." 
As a result, in anything beer related, no one should be called a "Cicerone" unless they have earned one of the trademarked titles. 
Usage
The Cicerone titles (Certified Cicerone®, Advanced Cicerone®, Master Cicerone®), are both trademarks and the proper name of a specific title. They should only appear in association with the name of an individual who has earned the appropriate certification. Both words of the title should be capitalized. (The AP StyleBook says that trademarks should be capitalized in all uses.) 
Those who hold the first level certification awarded by the Cicerone Certification Program are referred to as "Certified Beer Severs" and not "Cicerones."
You may wish to include this trademark notice at the end of any publications: Master Cicerone®, Advanced Cicerone®, Certified Cicerone®, and Cicerone® are trademarks of the Cicerone Certification Program, a Chicago-based beer education and certification organization.
For more information, visit: https://www.cicerone.org/titles-trademarks-proper-use