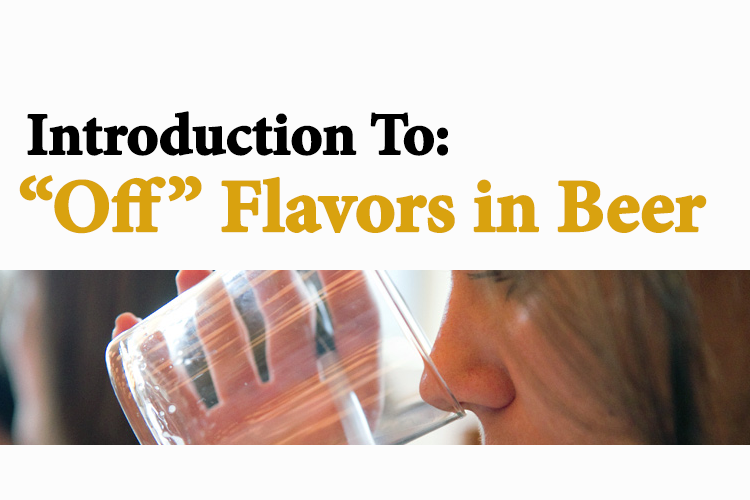 ---
"Off" Flavors in Beer - The Basics
---
"The Basics" series of posts from the Cicerone Certification Program introduces various beer topics for those just beginning to learn about the beverage. Those who sell and serve beer for restaurants, bars, wholesalers, importers, and breweries can master these topics with additional training and professional certification through Cicerone. 
How do I know if a beer is "off?" It's a common question we get here at the Cicerone Certification Program. Professional brewers routinely conduct various sensory evaluations before releasing beer to their customers. In nearly all cases, breweries strive to ensure their customers have the same flavor experience each time they order one of their brands. This consistency can be quite challenging when a brewer's raw ingredients are agricultural products that can change regularly. An "off flavor" can be any flavor the brewer did not intend to be in the finished beer. Some off flavors come from the ingredients in the beer or result from specific actions that occur during the brewing process. Other off flavors occur after a beer has left the brewery. Accordingly, breweries train their panelists to identify specific flavor compounds to help the brewery make a consistent product. Individuals who have passed the Certified Cicerone exam have demonstrated an ability to detect some of the most common off flavors. 
Old Beer: Also known as stale or "oxidized" beer, a wide range of flavors form in beer as it ages. This flavor forms after beer leaves the brewery. The most widely studied flavor associated with age in beer, trans-2-nonenal, comes across as a papery or cardboard character. This particular flavor is most common in pale lager beers. 
But paper and cardboard aren't the only flavors associated with old beer. Beer can also lose its hop bitterness and aroma over time, while flavors like caramel and honey might become more pronounced. Stale beer can also take on wax, lipstick, sherry, or Madeira flavors.
Temperature dramatically affects the speed of beer flavor deterioration. Beer stored at room temperature (about 72 °F or 22°C) ages as much as ten times as fast as beer stored in a cooler at 38 °F (3 °C). Higher temperatures result in even more rapid flavor degradation, and storing beer above 80 °F (27 °C) can quickly ruin it.
Even when stored properly, beer has a limited shelf life. Check case boxes, bottles, and keg neck tags for brewer-provided information on expiration or packaging date.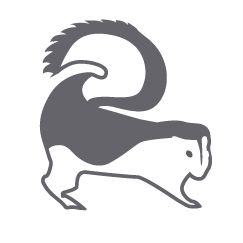 Skunky Beer: Light can change a beer, causing a "skunky" or "lightstruck" aroma and flavor. When specific wavelengths of light—found in sunlight and fluorescent light—come in contact with beer, they create a flavor comparable to the scent of a skunk common in North and South America. Some people perceive the aroma as freshly brewed coffee. The reaction responsible for this flavor occurs rapidly and can transform the character of a beer in a matter of minutes. 
This flavor forms after beer leaves the brewery. To prevent it, brewers protect beer from damaging wavelengths of light. Most beer packages accomplish this goal. For instance, kegs, cans, and cardboard boxes prevent light from reaching beer. Glass bottles create an additional challenge. Brown bottles are generally quite effective at blocking the damaging light and avoiding lightstruck flavor. Green and clear glass bottles offer virtually no protection from light. They can become skunky after just a few minutes of exposure to light.
Breweries who package their beers in clear or green bottles for marketing reasons may use a unique form of hop extract that prevents skunking. Two beer brands known to use this approach are Miller Genuine Draft and Miller High Life.
Dirty Draft Lines: One of the most common sources of spoilage for draft beer comes from draft lines that have not been adequately cleaned. Proper cleaning requires fulfilling several specific requirements, from the cleaning frequency to the cleaning solution's strength and temperature. When a bar or restaurant does not regularly adhere to specific parameters, bacteria in draft lines thrive and can impart undesirable flavors to the beers on tap, generally butter, sour, or a blend of the two.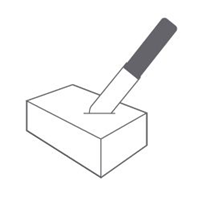 Buttery Flavor in Beer: Dirty draft lines are not the only source of a buttery flavor in beer—it also forms at the brewery. During fermentation, yeast produce a wide range of compounds that affect the finished beer's flavor. One of those flavor compounds is diacetyl, which has an aroma of buttered popcorn or butterscotch. It can also leave a slick, oily feeling on the palate. During fermentation, yeast produce a precursor that slowly transforms into diacetyl. Over time, most types of yeast will reabsorb diacetyl to the point where it is undetectable in the finished beer. Stressed or unhealthy yeast may not be capable of eliminating the buttery flavor, which is why brewers go to great lengths to ensure good yeast health. Other types of yeast, like those used to make some British beer styles, commonly leave low levels of diacetyl in the finished beer. This background note of butter is a characteristic element of these beer styles.
Green Apple Flavor in Beer: Another flavor that brewers must control in the brewery tastes like green apple. Some people perceive this flavor, known as acetaldehyde, as vinyl paint or pumpkin pulp. Much like diacetyl, acetaldehyde naturally forms during fermentation. Healthy yeast will reduce the level of acetaldehyde during the fermentation and maturation process at the brewery so that it is undetectable in the finished beer. This flavor is associated with beer that has yet to complete fermentation fully. Unlike diacetyl, very few commercial beer styles contain noticeable amounts of this flavor. 
---
This post is only a basic overview of the vast world of beer flavor compounds. The best way to learn is to experience these flavors yourself! We offer a range of beer sensory kits and off-flavor courses you can complete by yourself or in a group. Learn to taste like a Master Cicerone today!