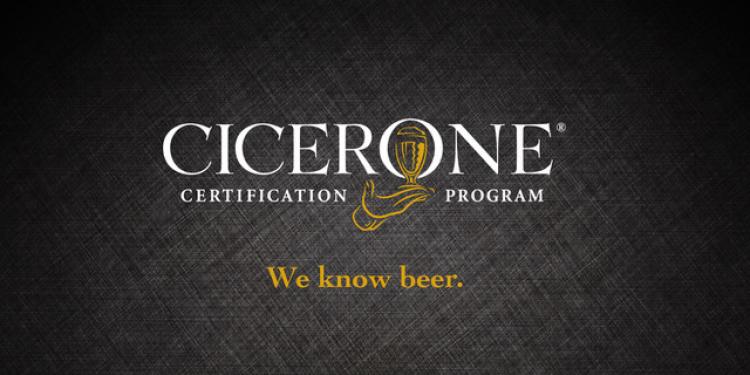 ---
Our Progress Toward Building a Stronger Community
---
June 11, 2021
The third-party investigation that we initiated on May 16 has concluded. The investigator interviewed more than 20 program participants, witnesses, Cicerone employees (current and former), and business partners. As we have mentioned in previous statements, we did not limit the investigation's scope to any single incident. It was important that everyone involved, including the author of the statement posted on Instagram, had the opportunity to share their experiences. We very much appreciate the community's patience during that time. 
In lieu of summarizing the findings of the report in this post, we are making the entire report available so that you can understand exactly why we responded as we did. You can read the investigator's report here.
The employee in question, whose actions in 2013 prompted the investigation, has submitted his resignation to allow the Cicerone community to heal and move forward. The Cicerone Certification Program understands how much pain and anger these developments have caused our community, and we apologize for that. We also understand that the community is more interested in action than apologies. Accordingly, the remainder of this update focuses on the actions we have taken as well as those we will take moving forward.  
As we shared in our post on May 28, we have implemented many processes over the years to ensure the safety and wellbeing of program participants. We are continuing to build on those efforts by taking the following steps:
On May 28, we signed a contract with ComplianceLine, an independent, third-party provider, which will give our program participants multi-language access to anonymously report harassment, discrimination, or any other misconduct by Cicerone representatives. We will share information about accessing the service with program participants before and after a course or exam.
We have made our expectations for exam proctors, examiners, instructors, and graders more explicit by updating our code of conduct. We are publishing this, along with a code of conduct for exam candidates and course participants, on our website. This text includes information for examiners and participants to access the ComplianceLine service. We will post these codes of conduct once that service is online and have all representatives sign these before June 30. 
In the past weeks, the Cicerone community also called on us to share how we are improving transparency around our program overall, as well as the actions we have taken resulting from the event shared on May 14, This work had already begun in December 2020, when we committed internally to addressing equity in the examination process. Based on this commitment and our renewed efforts resulting from these recent events, here is a summary of the actions we are taking:
Establish a peer-review process to solicit feedback on our exam questions from various experts in the beer community. We began the first phase of this in the first quarter of 2021, and this process is ongoing. The vast majority of questions administered in our examinations are now peer-reviewed, and we have made changes to our question bank as a result of this process. 
Modify how we present essay questions to Certified, Advanced, and Master Cicerone candidates for greater transparency into how our graders will score them. We made these changes in the first quarter of 2021. 
Expand our guidelines for the essay feedback provided to Advanced and Master Cicerone candidates to illustrate opportunities to improve more clearly. We implemented these changes in the first quarter of 2021. 
Improve resources for the Beer and Food Pairing components of the Certified, Advanced, and Master Cicerone exams by updating our syllabi to include culinary vocabulary that candidates should expect on those exams. As candidates worldwide have different backgrounds and exposure to cuisines and techniques, this will provide a more equitable exam experience. These changes are complete, and we expect to update our syllabi early in the third quarter of 2021. 
Improve candidate feedback on the Certified Cicerone exam. To safeguard our intellectual property and the achievements of those who have passed the exam, we cannot share exam questions. While we have always been willing to provide feedback upon request, we understand that not all candidates are aware of this option. Accordingly, we began developing a scalable means to offer greater transparency into Certified Cicerone scores in the first quarter of 2021 and expect to make, at minimum, a beta version of this feature available by the end of the third quarter of 2021. 
Finally, we remain committed to the actions outlined in our Open Letter to the Cicerone Community posted in July of 2020. We have made progress on some of these goals, but we still have work to do. We will publish the progress we made in the last year, and our goals for the next, by the end of July 2021. 
Thank you for your continued support and collaboration as we move forward.
---
May 28, 2021
The Cicerone Certification Program is committed to positive change on equity, inclusion, and safety for all program participants. Read on to understand what we're doing now and the actions we are taking in the future. 
Community members,
The week of May 17, 2021, we shared our statement involving one of our employees' conduct toward a member of the Cicerone community. We let you know that we expected to learn more in the coming days. We are using this page to share updates on our progress publicly. 
The investigation we initiated on May 16 is progressing, and we have not yet established the date on which the investigation will conclude. We requested the investigation be far-reaching because we wanted to understand whether the incident was isolated or part of a pattern. So, we sent out calls to the entire Cicerone community via social media and our email list of more than 120,000 participants asking them to confidentially report any issues they have ever experienced with members of the Cicerone team. Opening the inquiry in such a way will ensure that we take appropriate and comprehensive corrective action and then design the systemic improvements needed for the future. Unfortunately, this process also takes time. 
Since our founding, we have been committed to conducting Cicerone Certification exams and courses where individuals feel they are in a safe and secure environment so they can focus on testing or learning. While the investigation is underway, we have taken stock of various aspects of our process to ensure this commitment. For example:
Since at least 2013 we have had codes of conduct and expectations of professional and ethical behavior documented in our Employee Manual and Exam Proctor Handbook. We update our Employee Manual regularly per local and state ordinances and industry best practices.
Since 2014 we have implemented a post-exam and course surveys to solicit input about proctor behavior and the exam or learning environment. More than 2,800 exam and course participants have completed these surveys. This instrument has never suggested an indication of sexual harassment, discrimination, or illegal activities of any kind by any proctor or employee.
We have established specific requirements related to the hours and venues at which we conduct exams to ensure a professional testing experience.
We have required all employees to participate in third-party Non-Harassment & Anti-Retaliation training twice in the past three years.
After taking stock of what we're doing now, we have a roadmap to take further actions to ensure the continued safety of Cicerone participants. These include:
Updating and strengthening the code of conduct for all exam proctors, examiners, instructors, both contract and employee. We are establishing a code of conduct for exam participants as well.
Creating an independent mechanism for participants to securely report harassment, discrimination, and any other sort of unprofessional behavior through an external organization. We have already contacted vendors who provide these services and are working on getting a system up and running rapidly.
Once the independent reporting system is implemented, we will update all communications to exam candidates and course participants so that they have access to the service before and after the event. 
Additionally, we have heard calls from the community for greater transparency in our overall operations in recent days. We began the year with several goals related to this topic and are excited to share our progress with you. Expect to learn more about how we're building a better, more equitable program in future updates. 
 Thank you for your continued support of the Cicerone Certification Program.