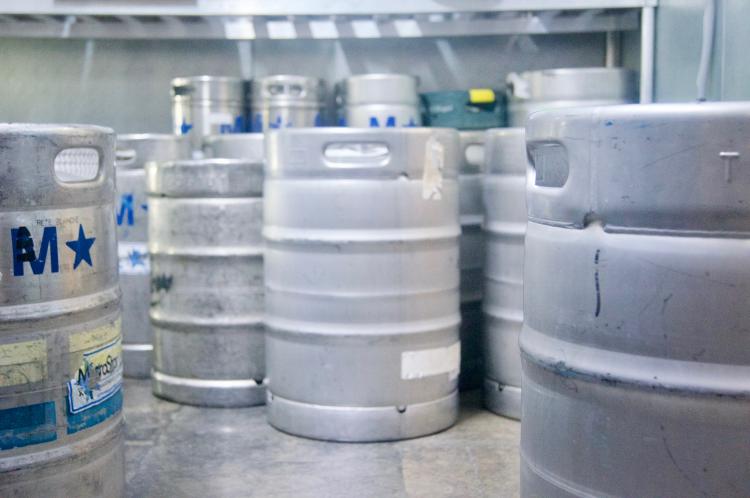 ---
Recommendations for Re-Opening Your Draft System
---
By now, most bars and restaurants across the country and around the world have gone several weeks without serving draft beer. Shortly after states began implementing stay-at-home orders, I helped the Brewers Association Draught Quality Subcommittee come up with some detailed guidance on how to properly shut down a draft system for an extended period of time. We developed these guidelines to minimize potential issues in an idle system, such as expensive line infections or dangerous gas leaks. I had many conversations with retailers around the country about this topic and there was widespread adoption of our guidelines.
Now we're reaching a point where many state and local governments are relaxing stay-at-home orders, allowing people to start returning to bars and restaurants. To assist retailers in re-opening, the BA Draught Quality Subcommittee has developed guidelines for bringing a draft system back online. Follow these guidelines, reprinted here from the BA's Best Practices in Preparation for Re-opening After Extended Draught System Shutdown, to ensure that your draft beer is at its best from the get-go.
1. If you have advance notice as to when you are permitted to reopen, contact the person who is responsible for cleaning your draught system and schedule a deep cleaning within two weeks before you re-open.
2. Do a thorough analysis of your beer inventory. Familiarize yourself with the freshness dates of each brewery you carry. Ensure that beer has been stored cold and properly rotated.
3. Line cleaners should chemically clean the system as recommended by the Brewers Association Draught Beer Quality Manual (Chapter 7 of DBQM v4). Because of the extended shutdown, it's highly recommended to have lines cleaned using a 3% caustic solution. Following the caustic cleaning, lines should be thoroughly rinsed with water. Once this step has been completed, lines should be cleaned using an acid solution. Acid should be diluted according to manufacturer's directions. Once acid cleaning is complete, again, lines must be thoroughly rinsed with water. Use pH strips to verify that chemicals have been completely flushed.
- Each faucet should be disassembled and detailed. Replace any faucet washers that appear to be damaged or missing.
- Visually inspect couplers for cleanliness and ensure that all gaskets are present and intact. Replace if needed. Clean all drip trays, bar mats, and glass rinsers.
4. Clean and sanitize all glassware.
5. Tap all kegs that are being served.
6. Turn gas back on. Check all regulators to ensure that applied pressure setting is correct for your system.
7. Run beer through each line or FOB (confirm the FOB is in dispense mode).
8. If you have a glycol system:
If glycol power pack temperature was raised during shutdown, readjust temperature to the original operating setting. The standard recommended operating temperature is 28–30 °F, but follow equipment manufacturer's recommendations.
9. Evaluate each beer to ensure quality service. Have each beer sampled and complete sensory to ensure optimal appearance, aroma, flavor, and carbonation. If there are quality problems with the beer, contact distributor and/or supplier for best solution.
It's important to note that the effectiveness of these guidelines depends on whether the system was actually shut down in the first place. If it wasn't shut down properly, these guidelines may be insufficient to overcome problems that may have come up since the system was last used. If the right steps were taken, however, these steps should get things going fairly easily. I'm hoping to see these processes widely implemented very soon, so we can all start to get back to our favorite beer bars!