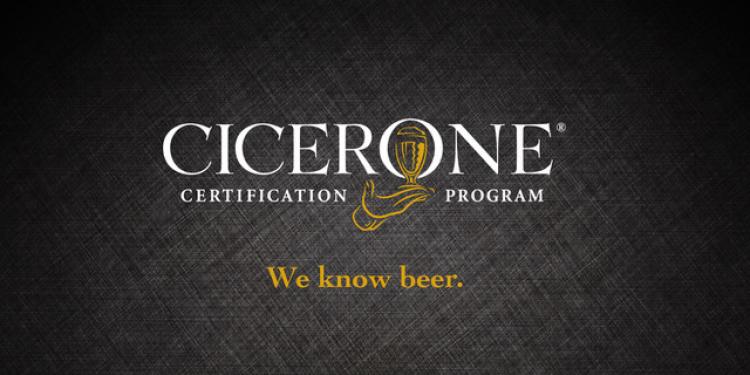 ---
Request for Proposals – Writer / Beer (CLOSED)
---
This request is currently closed.
---
Request for Proposals – Writer / Beer
Needed:
Writer or curriculum developer for textbook on Belgian beer styles.
Excellent beer knowledge required. Ability to write in a style consistent with past books in this series is essential. Strong candidates will possess Cicerone or BJCP certification beyond the first level. Previous experience or training in education or curriculum development will be advantageous.
 
Brief:­­­­ 
The Cicerone Certification Program (cicerone.org) offers certification and training for beer experts. We are currently in need of an accomplished beer writer or curriculum development specialist with the relevant technical knowledge and writing skills to write a textbook on Belgian beer styles. The successful candidate must have strong knowledge of Belgian beer styles and good knowledge of how beer is brewed. In addition, the selected candidate must be prepared to present knowledge in a manner that is consistent with previous Cicerone publications. This will include following the 2015 Beer Judge Certification Program guidelines. Also the text must be in line with the structure and content of the Cicerone program's syllabi for Certified Cicerone and Advanced Cicerone.
 
The writer selected for this project will be contracted to research and write text for 12 to 15 units covering Belgian beer styles. Each unit will be about 1250 words in length, varying as required to cover the topic. The style of the text (including reading level and readability) should be consistent with other texts prepared by the Cicerone Certification Program. Close review will be provided on early units to ensure production of text that meets the program's needs. As our materials frequently make reference to readings in the Oxford Companion to Beer, all applicants should have access to a copy of this book for research and reference.
 
In the course of this project, you will work with author and Cicerone founder Ray Daniels as well as Pat Fahey, the program's Content Director. Daniels has more than five decades of published writing experience as well as many years' work as an editor and publisher. The standard for the written product, as mentioned above, is specific and demanding. Before you submit a proposal, we will show you examples of the standard we hope to achieve. If we choose to work with you, we will work with you to fine tune your efforts, but if at any time during the project the finished product does not meet our standards, we will not continue with additional units. (Any completed units will be paid for, as agreed.) Successful completion of this project will likely lead to additional opportunities to write for the Cicerone program.
 
Scope and Compensation:
This will be a freelance, "work for hire" project with credit given on an interior page of the book. The total amount of work needed is 14,000 to 18,000 words (averaging 1250 words per unit across 12 to 15 units). Pay will be $600 to $750 per unit depending on the quality and extent of the contribution. Payment will be made upon acceptance of each finished unit. We hope to start this project by April 15, 2018 and complete all work by August 1, 2018.
 
Unit components include:
Learning Objectives

Instructional Text

Discussion Questions

Learning Activities

References (2-3)

 
Top priorities for this contributor will be the Instructional Text and Discussion Questions. Useful contributions in the other areas will result in compensation at the higher end of the range quoted for each unit.
 
Proposals:
Interested parties can submit a proposal at any time before close of business on March 23, 2018. Before preparing a proposal, please contact us to receive relevant support materials including samples of the desired writing. All correspondence related to this work should be addressed to jobs@cicerone.org.
Those interested in being considered for this work should submit a brief proposal which includes the following:
Summary of writing experience and credits with emphasis on beer and long-form work.

Experience and qualifications related to beer: the above section on past work may address this to a large degree, but any additional information such as BJCP or Cicerone certification, formal training in beer, brewing experience, travel or residence in Belgium, etc. should be presented.

Availability during the relevant time period: Comment on your availability to complete this work in the relevant time period. Also, please note your availability during normal work week hours for the Central time zone: 9 am to 6 pm, Monday through Friday. Availability during this time is not mandatory, but would be useful.

Proposals should be accompanied by a writing sample (100-250 words) on the subject of Trappist Tripel. This sample should be thought of as the introduction for a 1200-1500 word section on this style. Items submitted will remain the property of the submitter unless we negotiate another option.