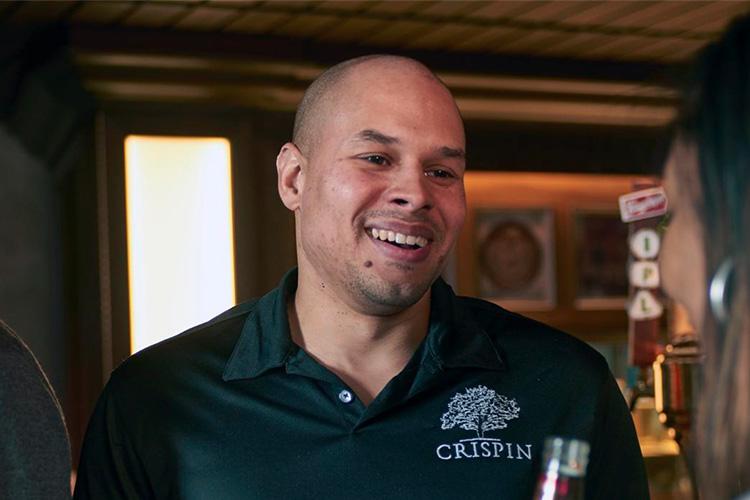 ---
Tenth and Blake's Manager of Beer Education Becomes Eleventh Master Cicerone®
---
CHICAGO (December 18) – The Cicerone® Certification Program announced today that Tenth and Blake Beer Company's Jason Pratt has become the eleventh individual to earn the title of Master Cicerone®. Pratt earned the certification through a series of exams culminating with two days of intense written and oral questioning about beer styles, draft systems, beer evaluation, brewing technology, and beer and food pairing given on November 3 and 4 in Chicago.
"Jason posted impressive results in all areas of the exam," said Ray Daniels, Founder and Director of the Cicerone Certification Program. "We are thrilled to have him as a representative of the Master Cicerone title."  
"We're lucky to have Jason on our team," said Scott Whitley, President and CEO of Tenth and Blake. "He's been a mentor to hundreds of people at MillerCoors on their beer education journey – including me."
While more than 60,000 have passed the first level Cicerone exam known as Certified Beer Server, only 11 individuals have now earned the Master Cicerone title—the fourth and top level of the program. Founded in 2007, the Cicerone Certification Program tests and certifies beer expertise similar to the wine world's Master Sommelier program. The Master Cicerone exam includes six hours of written essay questions, two hours of oral examination from 12 different industry experts, and two hours of tasting and evaluation covering more than 40 different samples of beer. Candidates need an overall score of 85 percent to pass.
A total of 24 candidates took the November 2015 exam in Chicago, with one individual achieving a passing score. Across all Master Cicerone exams, there have been 120 exam attempts by 89 individuals with 11 individuals achieving a passing score.
ABOUT JASON PRATT 
As Manager of Beer Education and a member of Tenth and Blake's leadership team, Pratt is responsible for developing and executing a beer education strategy for the company. Pratt has a Master of Science in Microbiology and Molecular Genetics from Michigan State University and has studied at the Institute of Brewing and Distilling in the UK. During his time as a Yeast and Fermentation Scientist in the Brewing and Research Division of MillerCoors, Jason was named MillerCoors Master Brewer's Division "Taster of the Year" three times for his performance on the expert sensory panel.  
Pratt joins the ten previously designated Master Cicerones: Andrew Van Til of San Francisco; David Kahle of Chicago; Rich Higgins of San Francisco; Nicole Erny of Oakland, CA; Neil Witte of Kansas City, MO; Mirella Amato of Toronto, ON; Pat Fahey of Chicago; Patrick Rue of Placentia, CA; James Watt of Aberdeen, UK; and Rob MacKay of Aberdeen, UK.
 The knowledge required for Master Cicerone certification is outlined in the program's Master Syllabus which can be viewed at www.cicerone.org. The website provides information on the other levels of certification leading up to the Master Cicerone® exam.