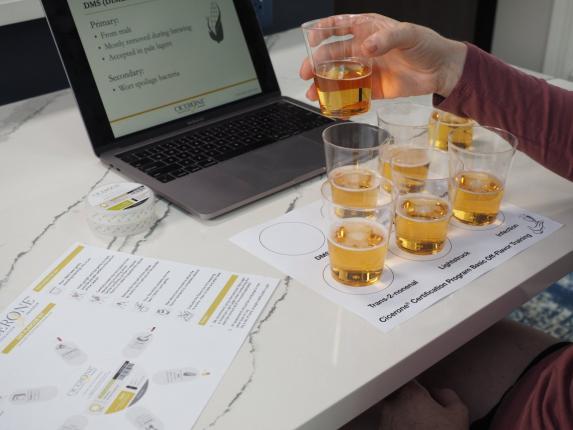 Single-User Basic Off-Flavor Training
Learn six basic beer off flavors when and where you want with this industry-leading online course using brewery-quality standards. 
Train on the most common beer flaws in about an hour with a kit designed for one person. The included course starts with sensory evaluation techniques, then reviews the sources and attributes of each flavor as it walks you through the standards. You can pause or go back at any time to repeat, review, or take extra time to taste.