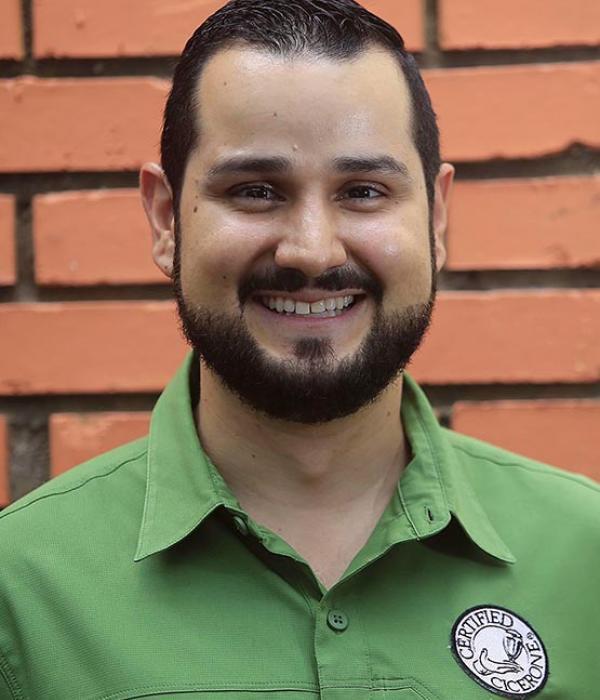 Josemaria "Chema" Mora
Business Development Manager
Josemaria "Chema" Mora is based in Costa Rica and was the first in the region to become a Certified Cicerone, and is the first Costa Rican Advanced Cicerone.
Before joining Cicerone in 2017, he completed studies in Engineering at the Rochester Institute of Technology. In 2011, he built his own beer business that has since become a fundamental component of Costa Rica's developing craft beer culture. Chema's industry experience includes designing and installing breweries, teaching home brewing classes, judging and organizing beer tournaments, and consulting on beer and food pairing menus.
Josemaría "Chema" Mora está basado en Costa Rica y fue el primer Certified Cicerone de la región y es el primer Advanced Cicerone Costarricense.
En el 2017 se une al equipo de Cicerone. Obtuvo su Maestría en Ingeniería en Rochester, NY. En el 2011 funda su propia empresa de cerveza. Ha tenido un rol fundamental en el desarrollo de la cerveza artesanal en Costa Rica. Chema tiene experiencia diseñando e instalando cervecerías, impartiendo talleres cerveceros, organizando y juzgando torneos de cerveza y realizando consultorías de cerveza y maridaje.
---
Chema is an Advanced Cicerone.