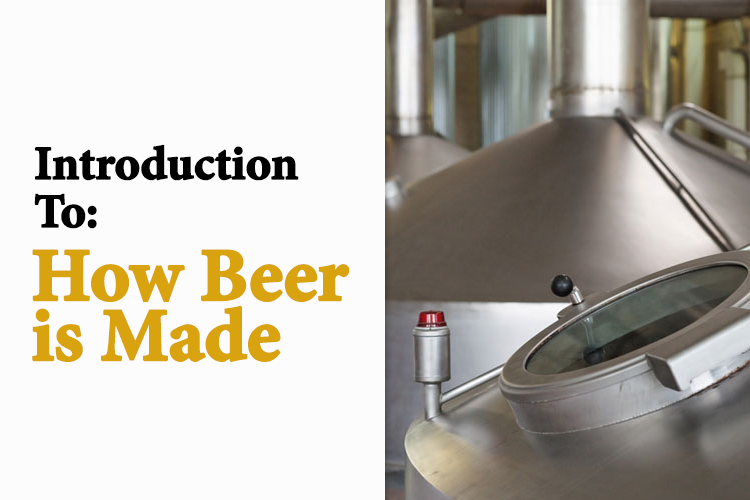 ---
How is Beer Made? - The Basics
---
"The Basics" series of posts from the Cicerone Certification Program introduces various beer topics for those just beginning to learn about the beverage. Those who sell and serve beer for restaurants, bars, wholesalers, importers, and breweries can master these topics with additional training and professional certification through Cicerone. 
Brewers have used only four key ingredients to make beer for hundreds of years—malt, hops, yeast, and water. With these four simple ingredients, breweries can offer their beer-drinking consumers a spectacular array of flavors. 
Malt – When people use the word "malt," they generally mean "malted barley." Malted barley provides fermentable sugars that convert to alcohol—without which we would have no beer! Malt also contributes color, flavor, and body to beer.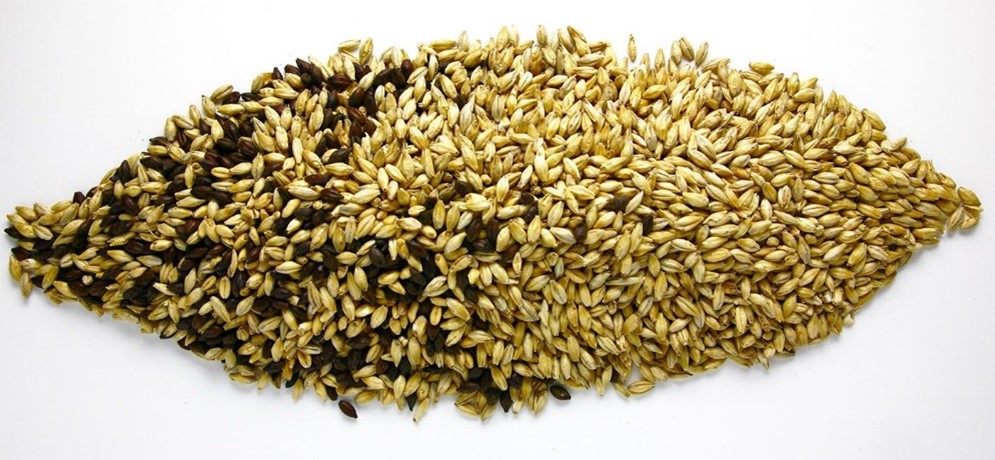 We make malt from grains like barley and wheat. The malting process makes grains more suitable for use in brewing or distilling. Malted barley is the primary grain used in brewing beer. Wheat is also malted and used in some beers, but generally, alongside some malted barley.
Barley is an important ingredient for several reasons. It contains carbohydrates in the form of starch, which lead to alcohol production. Barley also delivers protein and other nutrients that sustain yeast during fermentation. Protein also contributes to the foamy head found on a properly poured beer. During the malting process, the grain is soaked in water, allowed to sprout, and then dried on a kiln. Kilning develops flavor as the heat of the kiln toasts the malt. Most grains are lightly toasted, producing a mild flavor and a light-colored beer. But malts can be kilned with higher heat to give a darker color and more robust flavor. Darker malts can produce amber, brown, and black beers.
Malt flavors play a significant role in beer and vary widely. The mildest flavors resemble raw flour, flour tortillas, or white bread. They may also have flavors similar to whole wheat bread or bread crust. You can find pastries and snacks with similar flavors in many parts of the world (e.g., empanadas, senbei, and shao bin). Some malts give toasty flavors similar to toasted bread. Others can provide sweet flavors like caramel, molasses, or toffee. The most assertive malt flavors have highly toasted or charred flavors comparable to chocolate, coffee, or burnt wood. While some beers use just one type of malt, most contain two or more malts, each contributing specific attributes to the finished beer.
Hops – Hops come from a climbing, vine-like plant. Female hop plants produce a green, leafy, cone-like flower that we harvest to make beer. 
Hops can produce various beer flavors depending on their use during brewing and the variety of hop selected. Hops impart bitterness to beer. This bitterness balances the sweetness that comes from the malt. Brewers can control the degree of bitterness so that any beer might range from very sweet to very bitter in its overall flavor.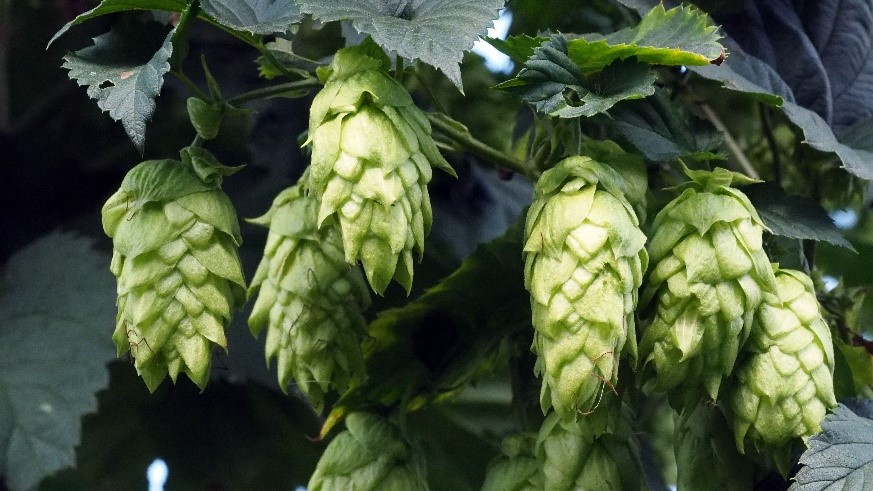 Hops also impart aroma and flavor to beer. Hops produce many different aromas and flavors with common characteristics described as floral, perfume-like, herbal, spicy, citrus, piney, or resinous. The flavors hops impart depend on the specific hop variety used. As with malt, some beers include only one type of hop, but most beers use multiple varieties. 
Yeast – Brewers yeast (Saccharomyces cerevisiae or Saccharomyces pastorianus) converts sugars into ethanol (beverage alcohol) and carbon dioxide. During fermentation, yeast make compounds that contribute to beer flavor. The flavors found in the finished beer can vary widely based on various factors that brewers manage. 
Most beers made today are classified as a lager or ale. The difference comes from the type of yeast used. In general, ales have fruity flavors from fermentation. Some ales show a very subtle fruitiness, while those flavors are more pronounced in others. The most common ale-like flavors include banana and sometimes pear or apple. Some types of ale yeast can also produce distinctive clove or white peppercorn flavors in beer.
By contrast, lager yeast generally does not produce these flavors in significant amounts. Malt and hops contribute most of the flavors found in most lager beers. 
Water – Pure water—consisting only of the compound H2O—is rare. The water we drink, cook, and brew with commonly contains dissolved minerals. The type and amount of minerals found in brewing water can influence the chemistry of brewing and ultimately have an impact on the flavor and character of the finished beer. Historically, water mineral content significantly influenced the types of beer made in different places. But for more than 100 years, science has offered brewers tools to understand and manipulate the water chemistry of their brews. As a result, today's brewers can use nearly any water source to make just about any beer.
To produce beer, brewers follow an established series of steps. These steps extract flavors from the ingredients and generate the alcohol and carbon dioxide fundamental to beer. Brewing is a complex process, but we'll cover three essential steps: mashing, boiling, and fermentation. 
Mashing – Brewers mix crushed malt with hot water and let it stand or rest at specific temperatures. This process extracts flavors and color from the malt. The mash converts malt starches into fermentable sugars. At the end of the mash, the flavored, sugary liquid—called wort—is separated from the grains.
Boiling – The wort is then boiled for about 90 minutes. Brewers add hops during this stage to impart bitterness, hop aroma, and flavor to the finished beer.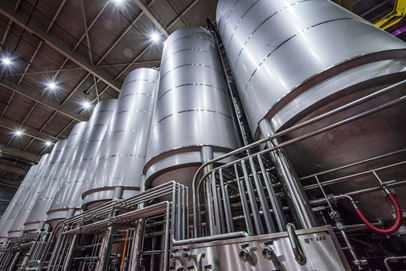 Fermentation – After the boil, the hopped wort is cooled and transferred to a fermenter. Here, brewers add yeast to start the fermentation. During fermentation, yeast converts sugars to alcohol and carbon dioxide (CO2). The characteristic flavors of beer develop during fermentation.
Brewers have used these steps to make beer with basic equipment and technology for thousands of years. 
---
Are you ready to learn more about beer ingredients and the brewing process? Our Road to Cicerone: Brewing Ingredients & Process course offers a detailed view of the ingredients discussed here and an in-depth look at how the execution of each step in the brewing process can affect the final flavor and character of beer. Each unit contains readings or suggested activities. You can complete it at your own pace and earn a digital badge after passing the end-of-course quiz!